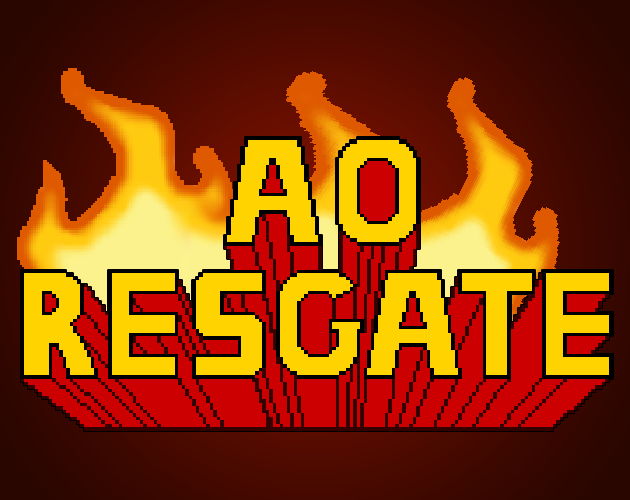 Ao Resgate
A downloadable game for Android
Este é um jogo que foi feito para a disciplina de Desenvolvimento de Jogos para Dispositivos Móveis do curso de Jogos Digitais do IFPR Campus Curitiba.
---
JOGO:
Em Ao Resgate, você faz parte do corpo de bombeiros e deve ajudar a evacuar um prédio que está pegando fogo! Controle o local onde haverá uma cama elástica para salvar as pessoas que pularão do prédio.
---
CONTROLES:
Você pode jogar Ao Resgate de 2 modos: ou apertando 2 botões para mover a cama elástica ou pode usar o acelerômetro do celular.
---
CRÉDITOS:
Programador, Artista, Editor de Som: Pedro M Marangon
Artista, Editora de Som: Laura Lebedieff
Ideia Original: Julia M Marangon
---
---
This is a game which was maded for the Game Developing for Mobile Devices class from the Game Developing course on IFPR Campus Curitiba.
THE GAME:
In Ao Resgate, you are part of the fire department and should help evacuate a building that is on fire! Control the place where there will be a trampoline to save people who will jump out of the building.
---
CONTROLS:
You can play Ao Resgate in 2 ways: or using two buttons on screen or using the accelerometer of your device.

---
CREDITS:
Programmer, Artist, Sound Editor: Pedro M Marangon
Artist, Sound Editor: Laura Lebedieff
Original Idea: Julia M Marangon
Install instructions
REQUISITOS MÍNIMOS:
Android 4.4
---
INSTALAÇÃO:
1)Baixe o arquivo .apk
2)Abra o arquivo
2.1)Caso peça, ative a instalação de aplicativos externos ao Google Play
3)Instale o jogo
---
---
MINIMUM REQUIREMENTS:
Android 4.4
---
INSTALLATION:
1)Download the .apk file
2)Open the file
2.1)If prompted, enable installation of apps externals to Google Play
3)Install the game